Photoshop Halftone Patterns
My first set of 69 Halftone Patterns for Adobe Photoshop. These specially crafted patterns were crafted partially by hand with stamp printing edited in Photoshop with a handy, retro touch for digital illustrators and graphic designers.

Only $5!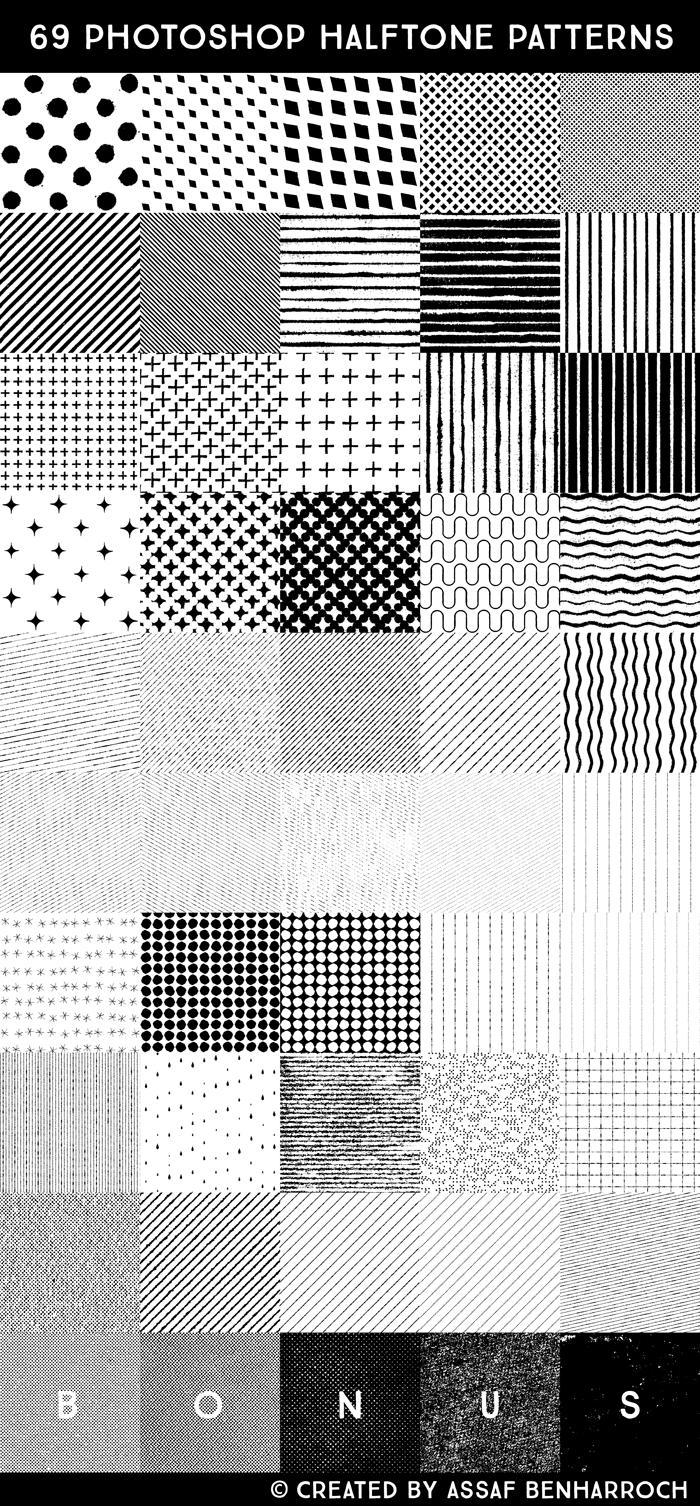 De Dominicis Creative Agency | Assaf Benharroch
Great news!
I am honored to be officially represented by De Dominicis Agency!!
note: loading more posts will reset any filters applied
More works